New York Heritage Digital Collections is a portal for learning more about the people, places, and events that made New York State.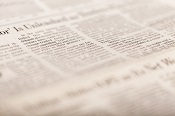 Suffolk Historic Newspapers provides access to local newspapers covering 100 years of history in Suffolk County, New York, including obituaries.
A valid Suffolk County library card is needed to access the Suffolk Historic Newspapers.