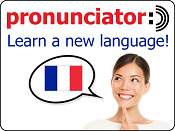 Pronunciator is the world's most comprehensive language-learning service featuring 164 languages, and 144 home languages to learn them in. Instruction is provided through personalized courses, movies, and music.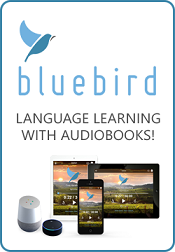 The Bluebird App, from Pronunciator, features 12 million prerecorded lessons, personalized courses, quizzes, daily lessons and more for learning 163 languages. It is available as a browser-based app, and in a mobile app through Google Play and the App Store.
It is recommended to first register or access the browser-based app before trying to log into the mobile apps (iOS or Android). If you have previously registered with Pronunciator, you will be able to log into the Bluebird App using your existing Pronunciator credentials.