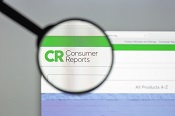 Consumer Reports' ratings and recommendations help you make informed decisions on appliances and home products, healthcare products and services, electronics, food and cars. Extensive data-driven research and testing are used to develop buying guides and product reviews that provide shoppers with fair and dependable advice.
A valid Hauppauge Library card is needed to use Consumer Reports.
Log into Consumer Reports.